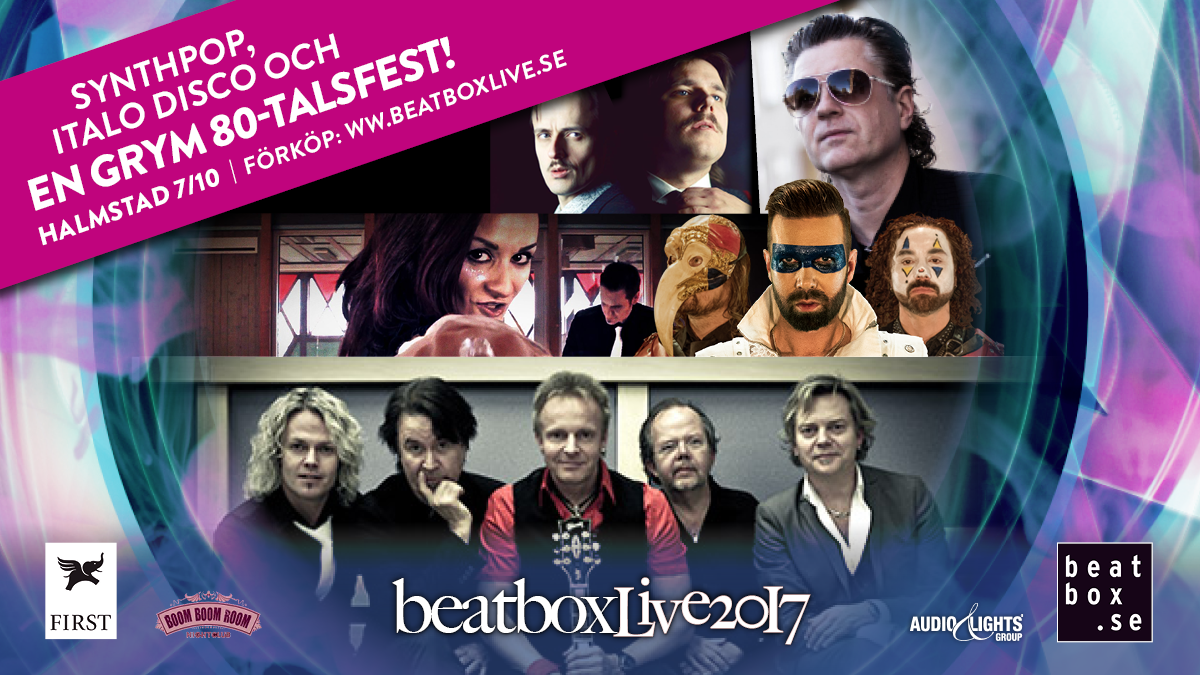 ---
---
+ DJ MEMORABILIA, DJ GALLIANO, DJ LADY OF IZE, DJ BERRA
---
IMPORTANT NOTICE. Ryan Paris who has been announced as one of the artists, was forced to undergo an emergency cardiac surgey on Sept 12th. Because of this he will not, by any chance, be available to come to Halmstad on Oct 7h. We wish Ryan a fully recovery and all the best. 
---
Secret Service feat Mikael Erlandsson
Everybody knows "Oh Susie", almost everybody is familiar with "Flash In The Night" and "10 O'Clock Postman" and it's impossible not to dance to songs like "Night City" and "LA Goodbye". This will be unforgettable! Read more.
---
ItaLove
After a very well-recieved appearance last year, Blix and his guys will be back for another BeatboxLive vaganza. Since last they've been to Mexico, Poland and more, and they have a couple of new tracks in the suitcase for us. Read more.
---
Saft
In the late 90's they made their break through with songs like "Superstjärna" and "Underbar". Two albums later they were no more, but suddenly re-appeared a couple of years ago. Classic electropop in Swedish with killer refrains, that's Saft! Read more.
---
Octolab
---
Carino Cat
---
---
The music