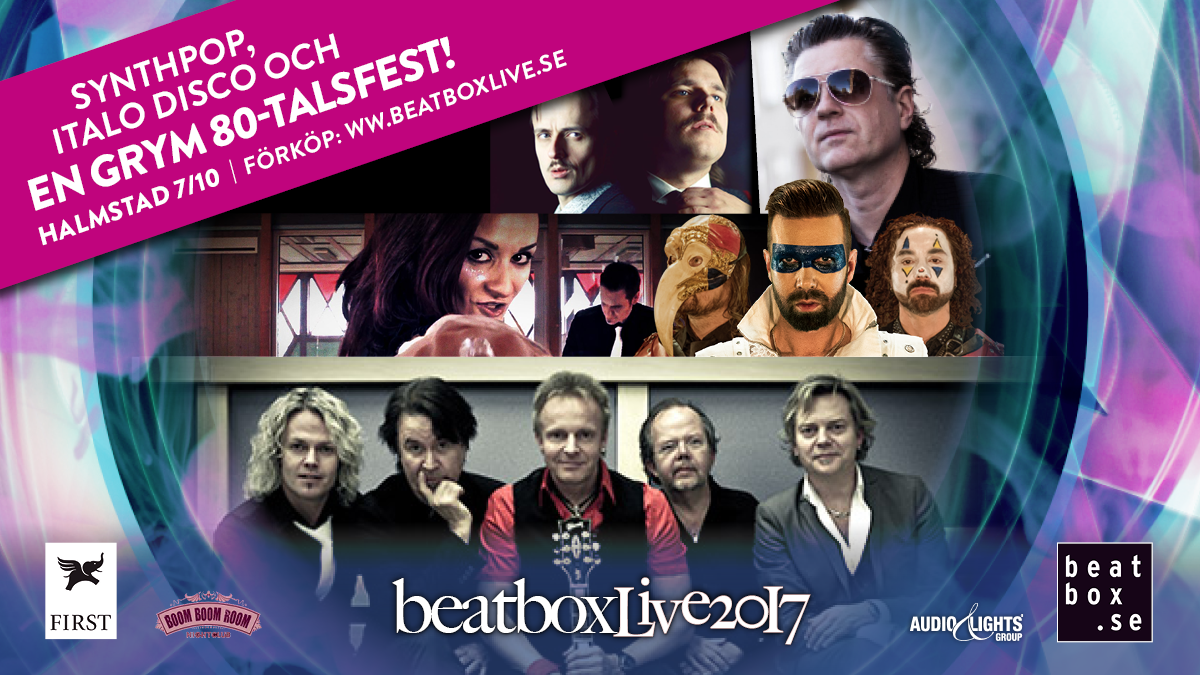 ---
---
+ DJ MEMORABILIA, DJ GALLIANO, DJ LADY OF IZE, DJ BERRA
---
IMPORTANT NOTICE. Ryan Paris who has been announced as one of the artists, was forced to undergo an emergency cardiac surgey on Sept 12th. Because of this he will not, by any chance, be available to come to Halmstad on Oct 7h. We wish Ryan a fully recovery and all the best. 
---

First Hotel Mårtenson
Your first choice of accomodation should be First Hotel Mårtenson, a 700 meters walk from the venue, through the city centre of Halmstad. State the code "FHCBBL" and our special deal is activated. Single 850 SEK, Double 1050 SEK.
Adress: Storgatan 52, 302 43 Halmstad
Web: www.firsthotels.se
Phone: +46 (0)35-17 75 75
WGS84 DD: 56.67729, 12.85935
---
Boom Boom Room
BeatboxLive 2017 will be held at The Boom Boom Room Nightclub, which is situated in the former Baptist Church of Halmstad – a very beautiful building with lots of history, class and space!
Adress: Karl XI:s väg 49, 302 95 Halmstad
Web: www.boomboomroom.se
WGS84 DD: 56.67532, 12.85337
---
---
The music