#23 | One Week Only 1984-1994 – Kalender 2021
Då var vi igång! Häng med i svängarna! Känn rytmen! Gårdagens inlägg verkade inte röra upp några större känslor i vår lilla familj, förutom hos mig då ;-) Lämnade jag förresten någon ledtråd i texten igår? "Odödliga klassiker…" någon?
---
Här hittar du all info om årets omröstning och alla placeringar som avslöjats så här långt: https://www.beatbox.se/ultimate-charts/one-week-only-bara-en-vecka-pa-trackslistan-1984-1994-kalender-2021/
---
#23 | deBarge – Rhythm of the Night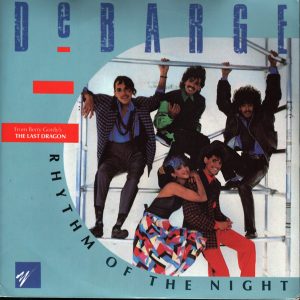 (Diane Warren) | 1985, Gordy/Motown
Producerad av Richard Perry
#20 på Trackslistan den 20 april 1985.
500 poäng, 19 listor, 9 st topp tio, varav: 2 förstaplatser och 1 andraplats