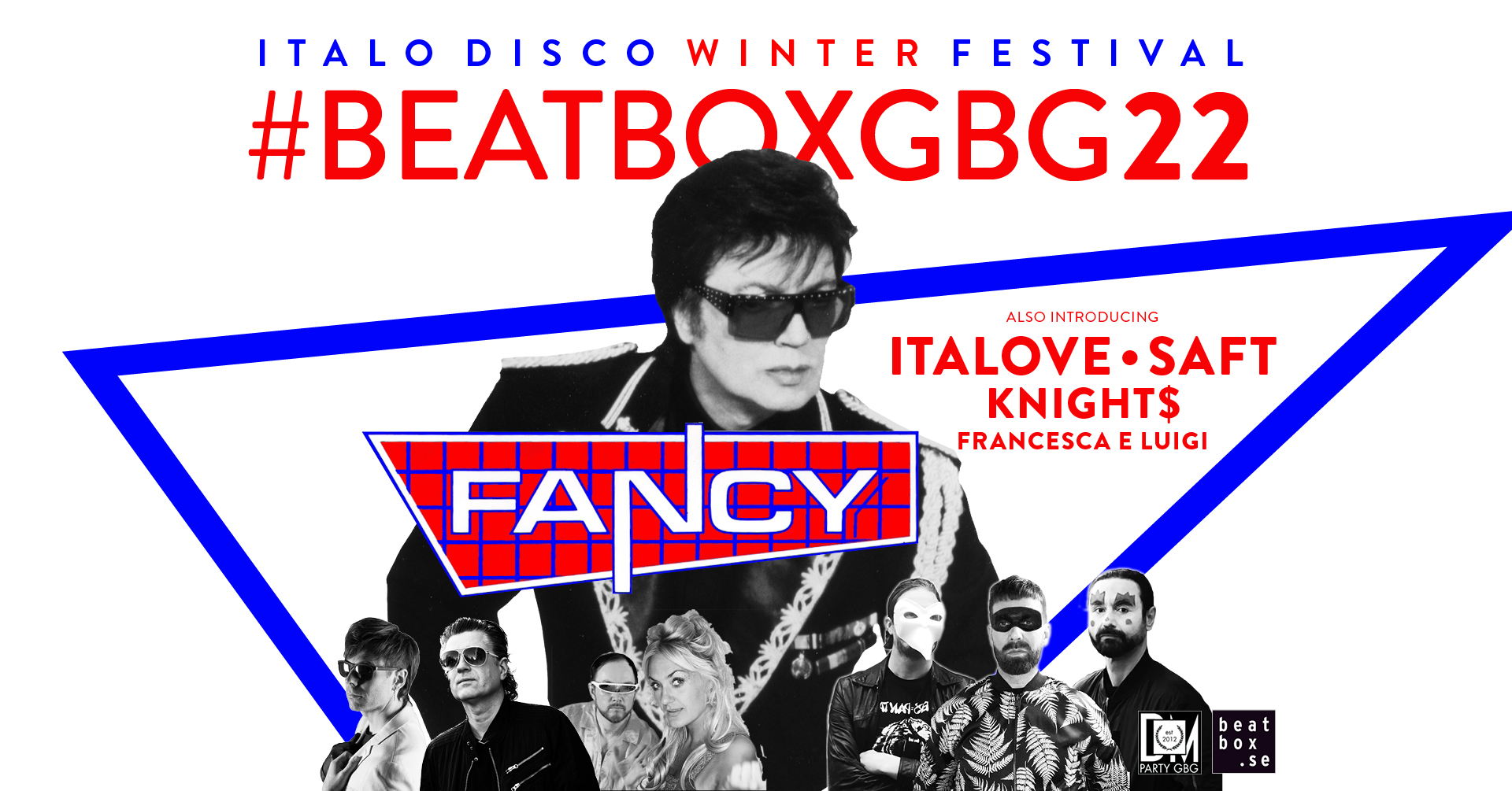 The third edition of #BEATBOXGBG – The Italo Disco Festival in Gothenburg, Sweden was first supposed to happen on September 26, 2020, then on September 18, 2021 – but is now REALLY going to happen, on January 29th, 2022.
Beatbox.se and DMPG are proud to present the Saturday lineup of the legendary Fancy (DE), the new generation icons Italove (SE), the italo-flavored synthpop act Saft (SE), the Britalo ambassador KNIGHT$ (UK) and the disco darkness divas of Francesca e Luigi (SE).
On Friday January 28th there will be a Official 80s Preparty with at least the sharp dressed gentlemen of 1984 (SE) on stage. More info will follow!
---
---