BB049 | Ray Foster – Run To Me (incl Tracie Spencer cover) (1985)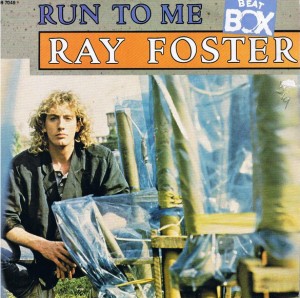 Vi kör en Beat Box-doldis till! Ja, i alla fall jämfört med t ex Scotch och Den Harrow-grejerna som troligen är ganska välbekanta för dig som följer den här sidan. Men faktum är att den här är något av en doldis även för mig – och inte helt lätt att få grepp om.
En blond Ray Foster pryder omslaget på Beat Box-singeln, men som vanligt i det här sammanhanget så vet vi inte alls vad han heter egentligen, eller om han kallar sig något annat fem minuter senare. Just i det här fallet är det nämligen extra intressant att låten också finns utgiven från 1985 med en Ryan Dalmini, som låter identisk med Ray Foster – men kolla på omslaget nedan.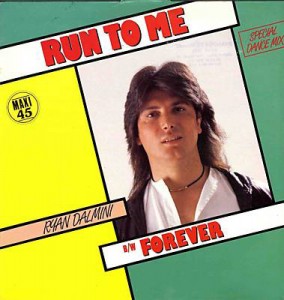 Och inte nog med det – den s k "hitversionen" av den här låten släpptes samma år, också i Italien, men med den engelska sångerskan Tracie Spencer (se video nedan). Med andra ord – "Run to me", skriven av Graziano Pegoraro (se även Miko Mission) och Romano (R.) Bais, var en väldigt åtråvärd låt under 1985.
Ray Foster – Run to me
1985, Beat Box 7049/8049
(Pegoraro, Foster, Bais)
Producent: Stefano Scalera
Tracie Spencers version, "live" från TV: