Calendar 2017 / Jury Presentation: Morten Kimman
Min lista:
 Ken Laszlo | Hey Hey Guy [BB 7023] #2 totalt
 –
 Torrevado | Living In The Shuttle [BB 7050] #19 totalt
 Koto  |  Visitors [BB 7033] #5 totalt
 Roy  |  Destiny Time [BB 7055] #4 totalt
 Scotch | Mirage [BB 7072] #15 totalt
 Den Harrow | Catch The Fox (Caccia Alla Volpe) [BB 7096] #17 totalt
 Lucia | Marinero [BB 7054] #6 totalt
 Miko Mission | The World Is You [BB 7025] #12 totalt
 Silver Pozzoli  |  Step By Step [BB 7049] #48 totalt
 Mike Cannon  |  Voices in the Dark [BB 7049] #30 totalt
 Ken Laszlo | Tonight [BB 7046] #3 totalt
 Den Harrow | Mad Desire [BB 7031] #10 totalt
 Scotch | Delirio Mind [BB 7034] #18 totalt
 Baby's Gang  |  Challenger [BB 7032] #47 totalt
 Koto  |  Jabdah [BB 7082] #54 totalt
 Silver Pozzoli  |  Pretty Baby [BB 7094] #46 totalt
 Jock Hattle Band | To Be Or Not To Be [BB 7089] #8 totalt
 Radiorama – Vampires [BB 7088] #21 totalt
 Brian Ice | Tokyo [BB 7079] #13 totalt
 Cyber People  |  Digital Signal Processor [BB 7171] #57 totalt
 Hipnosis  |  Droid [BB 7121] #56 totalt
 Miko Mission  |  Two for Love [BB 7042] #27 totalt
 Koto  |  Japanese War Game [BB 7008]  #44 totalt
 Marzio Dance  |  You Can Do It [BB 7016] #36 totalt 
 B.Blase  |  Shame [BB 7014] #67 totalt
 Swan  |  Don't Talk About It [BB 7058] #37 totalt
 Mike Cannon – Goin' Crazy [BB 7083] #24 totalt
 Martinelli  |  O.Express [BB 7093] #78 totalt
 Stretch  |  Why Did You Do It? [BB 7006] #45 totalt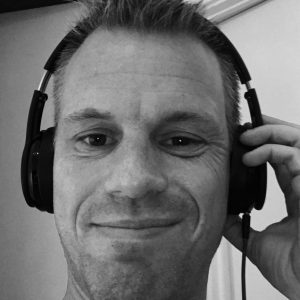 1. Namn, ålder, hemort
Morten Kimman (45) bor i Danmark (udenfor København).
2. Varför tror du att du blev tillfrågad om att vara med i den här s k expertjuryn? 
Har en stor passion for Italo Disco, og har i den forbindelse en stor samling af Beat Box udgivelser (har dog ikke alt..)
3. Vad har italo disco i allmänhet, och Beat Box-labeln i synnerhet, betytt för dig genom livet?
Italo Disco har musikalsk ramt mig direkte i sjælen med den helt specielle Sound, det til tider manglende sangtalent, men med fede melodier og synthlyde/-kompositioner der stadig går i hjertet på mig. Jeg føler stadig at jeg hun har hørt en lille del af det Italo der reelt er udgivet. Blev bekendt med Beat Box labelet da jeg købte en af mine første Italosingler i 1984 (Scotch – Disco Band). Blev helt vild med nummeret/lyden, og at der typisk (i hvert fald i starten) var en helt speciel Remix version på maxi'en.
Kunne også godt lide den sorte label…
Den næste BB 7" var Den Harrow – Mad desire. Fandt her ud af at det var en helt speciel genre jeg havde fat i. Elskede lyden/musikken og var hooked på Italo 4 life :)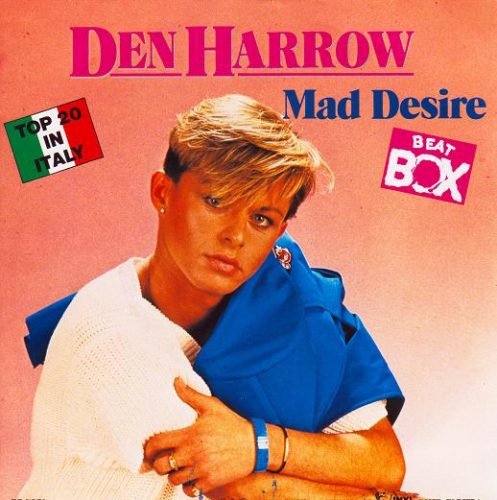 4. Det fanns (finns) ju gott om kreativa artistnamn i genren. Om du skulle ha givits ut på Beat Box 1986, vad skulle du ha hetat?
…i '86, hmm… Havde en gang en drøm om et band der skulle hedde "Italolab" eller "M. K. Disco". Skulle det være spacesynth så skulle det have været "Ziron" eller "Space Pilots" ;)
---
PS. Här är en låt från Mortens topplista, som inte räckte till för vår nedräkning (Totalt #48). Notera att han var ensam om att plocka med den här – jag vet inte om det var till låtens för- eller nackdel i Sverige att den användes flitigt i ett annat sammanhang och blev tämligen uttjatad (en högst subjektiv uppfattning) under en period. Minns du var?
[wpdevart_youtube]tc__rYhmLss[/wpdevart_youtube]