En kortis till ikväll – en sån där spontan. Den här låten bara dök upp i högtalarna idag – och jag höjde volymen. Spelade den igen. Höjde lite till. Dagens 'Make My Day Award' går helt otippat till Buck's Fizz!
Av en ren tillfällighet hamnade nämligen deras samlingsalbum Best Of The Lost Masters…And More (vilken säljande titel) i spellistan under dagen idag. Och jag måste erkänna att det inte är första gången jag förvånas över hur mycket bra de gjorde (så mycket mer än bara den där ESC-vinnarlåten), men det faller liksom aldrig in. Det tänkte jag råda bot på genom att föreviga dagens upplevelse på det här sättet.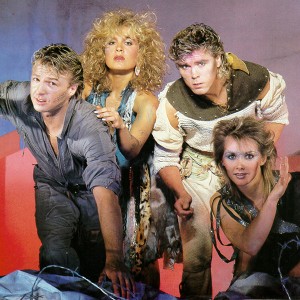 Vi struntar i biografin och allt sånt – de flesta har ju säkert koll på att Buck's Fizz plockade hem segern i Eurovision Song Contest 1982 med den ofantligt klämkäcka Making Your Mind Up, men troligen har inte lika många (i varje fall inte utanför England) koll på att de hade ytterligare 19 listhits (varav två ettor) i England, och släppte totalt sex album 1981-1986. På framförallt de senare albumen är stilen 'tuffare' och som sagt, där finns en hel del bra grejer att finna.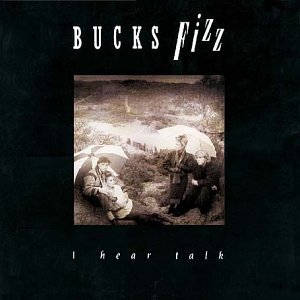 Det har också släppts ett otal samlingsalbum med gruppen, bl a ovan nämnda Lost Masters-serie, därifrån jag alltså har hämtat dagens gladaste upplevelse :) Thief In The Night är en albumlåt från I Hear Talk (1984) och var tydligen tänkt som singel, eftersom den fick sig en 'Extended Version', men som dock aldrig verkar ha släppts när det begav sig.
Buck's Fizz – Thief In The Night (Extended Version)
(Andy Hill / Warren Bacall)
1984, RCA
Producerad av Brian Tench