Vän av ordning har ju redan insett att det här med adventskalender mest är en förevändning för att som sagt 'pressa mig själv' till ett inlägg om dagen, mer röd tråd än så finns det ju inte :) Så, låt oss kasta oss ut i nästa infall…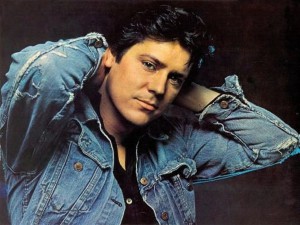 Jag har hintat om min bakgrund tidigare och nämnt att min första idol var denne walesiske rockhjälte. Det står jag för, och även om min relation till Shaky har 'balanserats' med åren, så återkommer jag då och då till de gamla favoriterna. Under andra halvan av 80-talet hade populariteten dalat sedan framgångarna med Oh Julie m fl runt 1981-82, men från den tiden finns alltså åtminstone två intressanta samarbeten.
Jezebel släpptes på singel 1989, remixad av JJ Jeczalik från Trevor Horns projekt Art Of Noise, troligen med förväntningar om liknande framgång som samarbetet med Tom Jones året innan. Så blev det dock inte…
[wpdevart_youtube]G1Eg9auy2Bs[/wpdevart_youtube]
1990 kom albumet There Are Two Kinds Of Music…Rock'n'Roll, producerat av PWL-studions Pete Hammond. Av det karakteristiska Stock-Aitken-Waterman-soundet hörs inte mycket, han har snarare lyckats få det hela låta mer som Jive Bunny än Elvis, om man säger så… Men va fasen, jag gillar ju själlöst programmerade rytmer. Här är Love Attack, som ofta går varm i bilen på nätterna efter mina DJ-spelningar. Så det så!
[wpdevart_youtube]MDC-BjIKBx8[/wpdevart_youtube]