Imorgon är det julafton, men ärligt talat så känns det som att vi får tillräckligt med julmusik på annat håll, inte sant? Här är nånting helt annat, och som jag ofta gärna påpekar; This is the real stuff – det här är vad Beatbox.se handlade om redan från början. Om One By One visste jag ingenting förrän jag googlade loss lite, och nu känns det som att jag vet "allt", i varje fall om sångaren och hans liv. Så sammanfattningsvis har vi här ett band som först turnerade bakom forne Noice-sångaren Hasse Carlsson och sedan bl a var förband till Lionel Richie. Häng på ;-)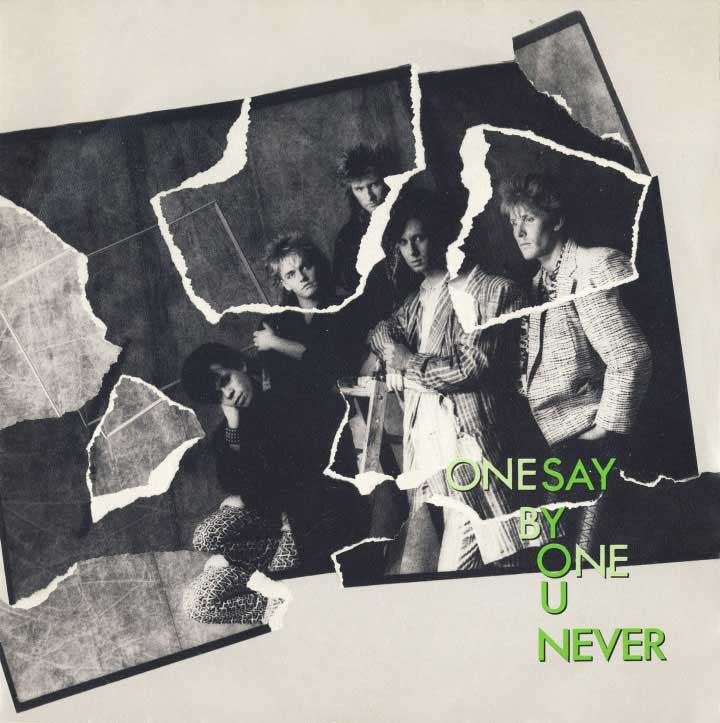 Sångaren ja, att jag inte nämner hans namn beror helt enkelt på att jag inte är helt 100 på vad han hette då, men troligtvis var det Christopher Stewart. Idag är han i varje fall Nad Sylvan, och verkar vara en förhållandevis framstående gestalt i prog-genren, bl a turnerandes med gamle Genesis-gitarristen Steve Hackett. På sin webbsida har han den mest uttömmande och ingående biografi som jag nånsin sett på en artistwebb, och jag måste säga att det var en väldigt intressant läsning, trots att jag aldrig hade hört talas om artisten :) I vilket fall, efter att storyn startar redan under sent 60-tal, så finns där ett avsnitt om One By One, och vi hoppar in 1983:
"1983 came around and I got signed to Planet Records and cut a single called "Midnatt" (Midnight). Disco. Didn´t work. Hated it. The record companies back then would no way having me singing in English, so Swedish it was until I met a couple of guys backing up teeny bopper pop star (the late) Hasse Carlsson from the band Noice.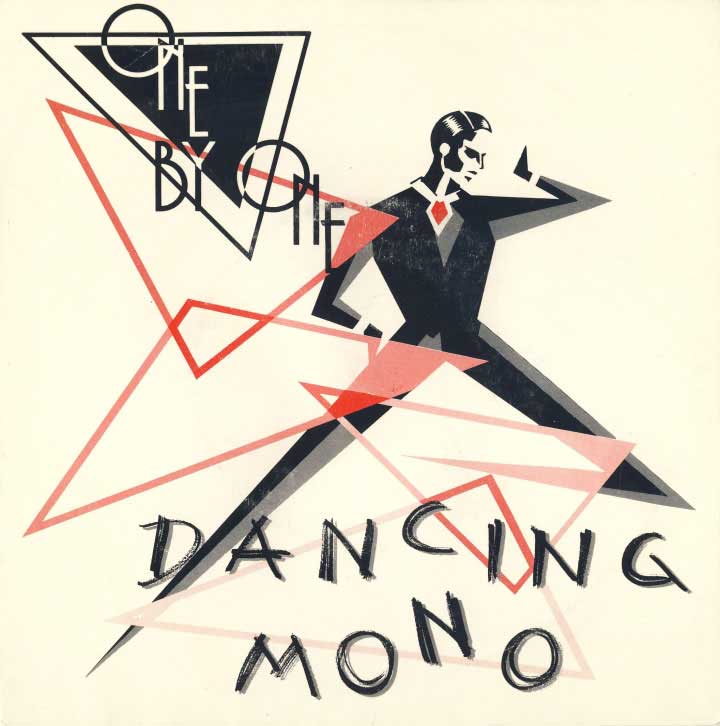 They recruited me and for a year I toured Sweden with them as Hasse Carlsson & The Tectives (clever name). It was hysterical. When touring was over, Hasse left and we formed One By One. Again I was the lead singer in a band, an THIS band was unimaginably good. Everything was right, the look, the music and the attitude. These guys could play, you know. We cut two singles – "Dancing Mono" (written by me – very Prince influenced ala "Let´s Go Crazy") and "Say You Never", penned by the others. We had been working on an album but the record company had put us on hold and we were frustrated. But…
Lionel Ritchie came to town in the spring of 1987. We couldn´t believe we got the offer to do two shows as his supporting act in Stockholm and Gothenburg. We hadn´t played together in a long while and during rehearsals I got a throat infection. I asked the promoter for some whiskey in order to relax the vocal cords. Think I had too much of it. During our set, in front of 12.000 people I was "pissed out of my skull"! Two nights in a row!! Disaster!!! We simply weren´t ready for it. I mean I wasn´t ready for it. The band split up after that. Such a shame. 3/5 of us did meet again though in 1988 to do a TV special with Robbie Nevil ("C´est La Vie") as he guested the TV show "Jacob´s Ladder". I had short hair and a leather jacket placed behind a Fender Rhodes I remember. Not so Nadish is it!" (utdrag ur biografin på www.nadsylvan.com)
Ja, vad kan man säga? En story som iaf jag inte hade den minsta koll på, och den där discosingeln från -83 är man ju nyfiken på :) De två One By One-singlarna har jag i alla fall, och de är riktigt bra, kommer här…
One By One – Dancing Mono
(Christopher Stewart)
1985, Baltic Records
[wpdevart_youtube]-V1iPOh1OeQ[/wpdevart_youtube]
One By One – No More Love Songs
(Håkan Häggblom)
1985, Baltic Records
[wpdevart_youtube]MW9UFtxewe4[/wpdevart_youtube]
One By One – Say U Never
(Thomas Häggblom, Håkan Häggblom)
1985, Baltic Records
[wpdevart_youtube]abDsDHtUskQ[/wpdevart_youtube]