Peter Sjöholm – Disarm (2019)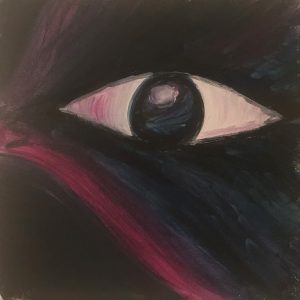 Det finns många olika åsikter om coverinspelningars existensberättigande, och många menar till exempel att en cover måste ha en hög grad av "eget inflytande" för att den överhuvudtaget ska vara meningsfull. Själv är jag ganska tillåtande där, precis som i många andra sammanhang. Jag tycker oftast att det helt enkelt är jäkligt kul med en ny version på en mer eller mindre gammal låt. Dock är ju lite av grundidéen att man då i alla fall känner till originalet, och ännu hellre faktiskt gillar det. Annars faller ju lite själva covergrejen, och det hela blir helt enkelt "bara" en ny låt. Som i det här fallet.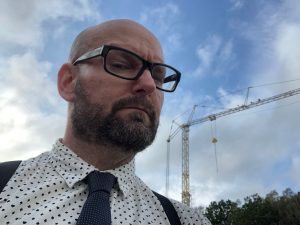 "Bara en ny låt" är ju dock att förringa "Disarm", Peter Sjöholms återkomst på synthpopscenen. Det handlar snarare om en riktigt bra synthpoplåt med lite skev indiekänsla. Att det sedan då tydligen är en cover på en Smashing Pumpkins-låt från 1993, det säger mig liksom ingenting ;-)
Välkommen tillbaka till vår värld Peter, som annars bl a hörs i punkbandet Gubbjävlers (!) och inte minst med sin tolkning av "Du är min prinsessa" på "Ballerina – The Tribute to Shanghai".
Peter Sjöholm – Disarm
(Billy Corgan)
2019, Computer Killed The Recordstore