Mostly Men – Out Of The Blue (1988)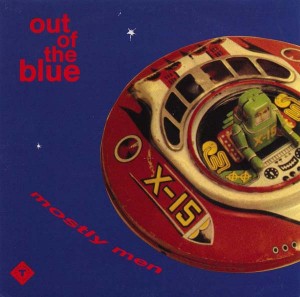 I det här fallet är det ju i alla fall skönt att man får en ledtråd i själva bandnamnet – jag tror att bandet till största delen består av män, eller vad tror du?
Låten är producerad av Anders Hansson (se Moby Dick-posten tidigare) och har tydligen en text skriven av Alexander Bard. Dessutom är den #2 i ordningen på det klassiska bolaget Telegram Records, som senare har hyst Papa Dee, Titiyo, Soundtracks Of Our Lives och många fler. Men, som sagt, mer än så vet jag inte om vem som ligger bakom låten.
Mostly Men ‎– Out Of The Blue
(Enström/Sold/Bard)
1988, Telegram Records ‎– T-2
Producerad av Anders Hansson