Manchild – Hypnotized + I Want To Know What Love Is (1990)
En bagatell, en låt som aldrig slog, ett stycke musik som inte många minns – det vill säga vad vi kallar 'beatbox.se-material'. Och här är två, från samma singel!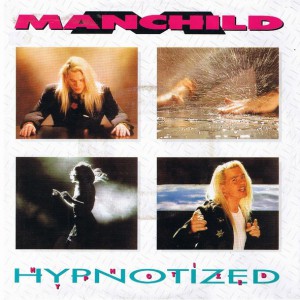 Vi lämnar de svenska domänerna för en stund och ger oss in i den för mig så högt prisade tyska myllan, och hittar som sagt en grupp och en singel som inte gjort mycket väsen av sig genom åren. Manchild heter konstellationen, och det hela har vissa beröringar med Tokyo Joe och All The King's Men – en annan tysk pärla som jag gick igång på häromåret. Med största sannolikhet så är det nämligen samme sångare, en Clyde Ward, som också varit med och skrivit och producerat. I mer modern tid har han också gjort det för tyska 'superstjärnor' som t ex ATC och Bro'Sis.
Jag skulle vilja påstå att det här har inslag av både Alphaville och t ex Boytronic, vilket i det senare fallet inte alls är förvånande. Högt ansvariga för produktionen här är nämligen teamet Matiz, identiskt med den 'oäkta' upplagan av Boytronic som ju bl a släppte albumet Love For Sale på Beat Box-etiketten 1988.
Nog snackat, här är lite Niclas-musik så här på onsdagkvällen :)
Manchild – Hypnotized (UK Radio Version)
(Clyde Ward, Matt Jessup)
1990, EMI Electrola
Producerad av Clyde Ward, Matiz
[wpdevart_youtube]zNsQdnKYD3w[/wpdevart_youtube]
Manchild – I Want To Know What Love Is
(Hayo Panarinfo, Helmut Hoinkis, Ingo Hauss)
1990, EMI Electrola
Producerad av Clyde Ward, Matiz
[wpdevart_youtube]AXd4u2zwPT0[/wpdevart_youtube]